Description
Duplo Esper DM 230V Pro Direct Mail Leaflet Collator
Duplo Esper DM 230V Pro is a unique system that quickly and reliably collates printed advertising together within a wraparound cover, ready for distribution. Suitable also for decentralising and as a complement to a larger system for short runs. Instead of slow turnaround and sorting errors from hand collation of advertising materials such as leaflets, brochures and reply-paid postcards, offer 100% set integrity and an automated service with the Duplo Esper DM 230V Pro
The Duplo Esper DM 230V Pro Direct Mail Collator has been designed to meet the growing demand for organizing assorted marketing literature. Sets incorporating a range of materials such as leaflets, brochures, and postcards can be quickly collated and wrapped around with a cover ready for distribution.
The Duplo Esper DM 230V Pro features low noise, low energy consumption, a small footprint, and 23 feeding stations. The engineering of the collator ensures accurate feeding and delivery of sets time after time.
Fast Turnaround: 'Load-on-the-Run'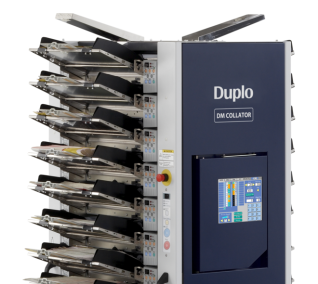 Direct marketing campaigns require a rapid turnaround, and the Duplo Esper DM 230V Pro scores highly here. Loading each bin is fast, and the machine has a 'Load-on-the-Run' facility – meaning no down time. A programmable 'Cascade Function' allows the handling of large volumes of a few inserts as well as thicker folded stocks.
Simple Operation: LCD colour control panel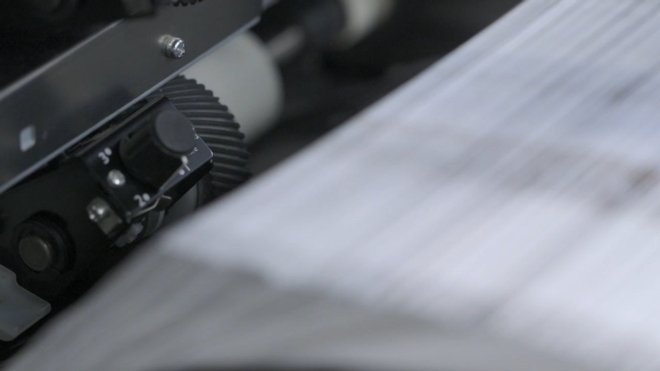 Exceptionally easy to use, the Duplo Esper DM 230V Pro has many features that operators will love, including a colour LCD touch screen control panel, frequently used functions made easy to repeat, LED indicator lights on each bin indicating instant feeding status, and a stacking and elevator unit for easy and convenient unloading.
Reliable Feeding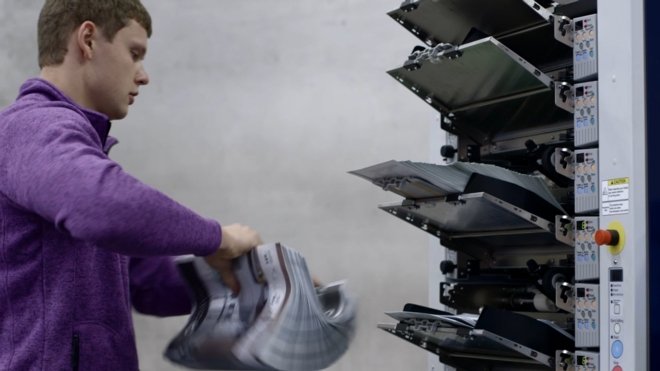 Even awkward paper stocks will feed accurately through the Duplo Esper DM-230V Pro. A patented 'Just Timing' function aligns the edges of each sheet prior to feeding, while detectors constantly monitor the operating condition of each bin; miss-fed sets are automatically diverted into a reject tray, while ultrasonic double-feed detection is also fitted.
Finishing Process

KEY FEATURES
Collates up to 9,000 sets per hour
23 bin
Color touch screen
Bin capacity up to 100mm
Max sheet size up to 297mm x 420mm
Individual removable bin
Wide range of document handling
Fast and simple setup
Small footprint
Low energy consumption
Low noise
1 – 3 operator