Description
Kobra 400HS
Suitable for Optical Media high security shredding. Totally dedicated to CD, DVD (single and dual layer, including 80 mm mini-disks), Blu-Ray Disc and credit card shredding, up to and including the "Top Secret" level. Kobra 400 HS OM has been developed to meet the highest security standards of Military Bodies, Government Agencies and each application requiring maximum security.
It can shred up to 2.100 optical media per hour. The special 1,5×2 mm cutting system, which is the highest security level today available for optical media, can shred an optical media disk into over 3.000 microchips which exceeds the Optical Media Destruction Devices guidelines and the ASIO T-4 standards for "Top Secret" level destruction of Optical Media. The tiny size of the shreds doesn't allow any possibility to retrieve or read any information left on small optical media particles even through specific and dedicated electronic equipments.
Kobra 400 HS OM is equipped with the "ENERGY SMART" system for zero power consumption in stand-by mode and with a powerful 24 hour continuous duty motor without overheatings or duty cycle. The special integrated Automatic Oiling System automatically lubricates cutting knives during the operation of the shredder for continuous maximum shredding capacity.
Kobra 400 HS OM has been evaluated by NSA and meets the requirements of NSA/CSS Specification 04-02 for Optical Media Destruction Devices.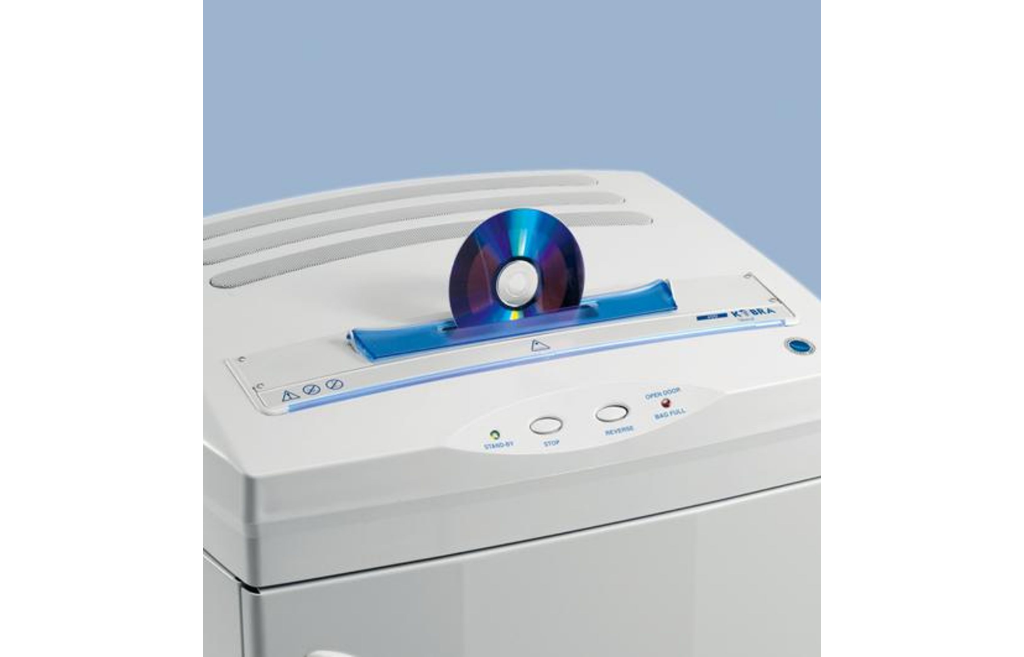 PRODUCT FEATURES
CONTINUOUS DUTY : 24 hour continuous duty operation without overheating and duty cycles
SUPER POTENTIAL POWER UNIT : heavy duty chain drive with steel gears
AUTOMATIC OILER : integrated oiler to lubricate the cutting knives
ENERGY SMART : power saving stand-by mode
SAFETY STOP : for bin access door, air filtration system, access door and feed hopper
START & STOP : automatic start and stop
ECO-FRIENDLY : does not require plastic bags