Description
Riso Production Inkjet Printer
A high-speed, full-color, cut-sheet inkjet printer. By connecting printer engines to print the front and back-side respectively, the VALEZUS T2100 achieves a blazing-fast double-sided printing speed of 320ppm. The VALEZUS T2100 offers a compact footprint for a production printer as well as superior ease of use and maintenance
Two-Sided, Full Color Output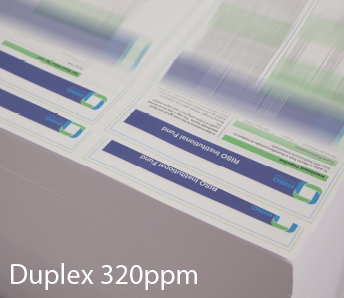 The VALEZUS T2100 utilizes twin cut sheet inkjet printer engines, creating a system where both sides of the duplex document are printed in a single pass. RISO's patented FORCEJET™ Technology and a unique five-color ink matrix delivers an exceptional gray scale print quality, truer reproduction of flesh tones, and denser blacks. The T2100 produces crisp, high-quality VDP output at high speed.
FORCEJET™ Technology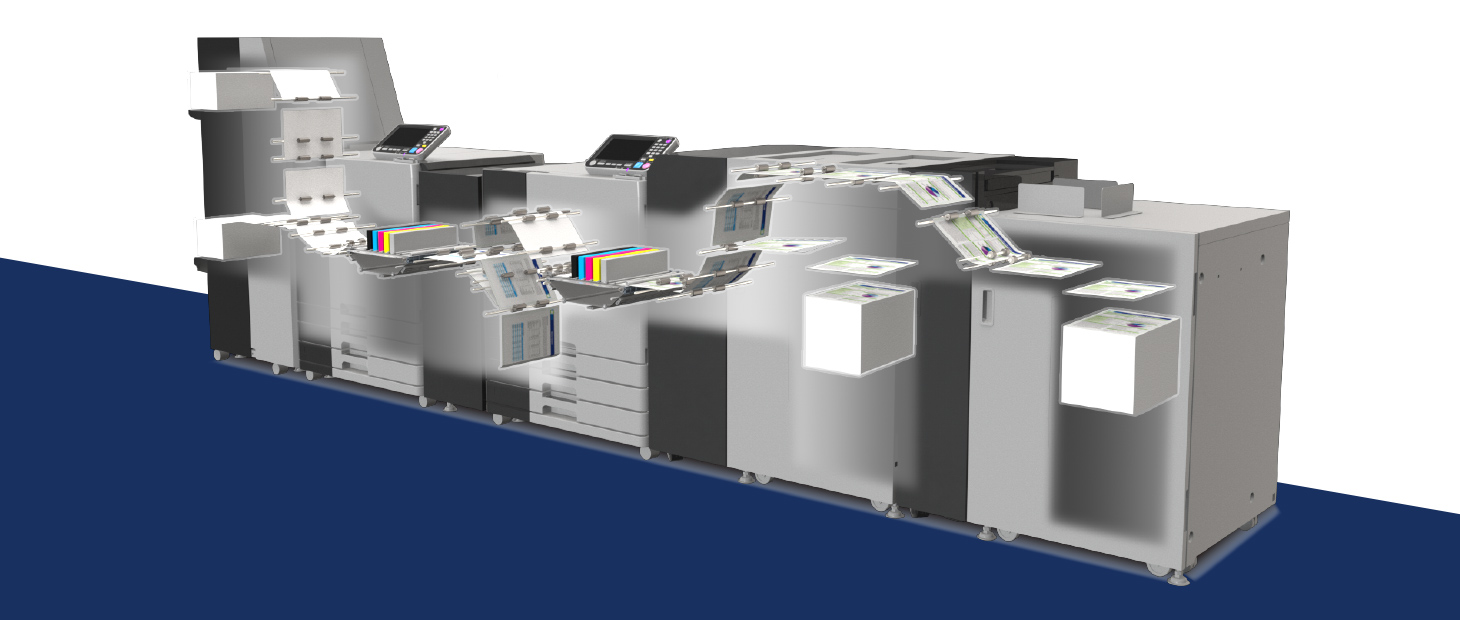 Stable paper feeding ensures the reliable performance necessary for high-speed printing. Paper- feed speed is intelligently controlled, according to how much ink is emitted from the print head. Multiple sensors help ensure high levels of reliability. Instant-drying ink complements the high- speed, duplex printing capability. This specially developed, oil-based ink is also fade-resistant and water-resistant, and minimizes paper curling.
Minimal Space Requirements
The VALEZUS T2100's compact design makes it one of the smallest production inkjet printers on the market, eliminating the need for expensive and time-consuming building modifications.
Eco-Friendly
VALEZUS T2100 uses a fraction of the energy of any comparable speed cutsheet inkjet press. The heatless imaging process requires no additional cooling process or air conditioning minimizing utility costs.
Shallow Financial Ramp
One of the lowest, acquisition costs of any production inkjet printer of comparable speed
Ease of Entry
RISO's compact design eliminates the need for expensive and time-consuming building
Ideal for Reprints and Short Runs
Easily integrates into existing production workflow to produce reprints and short run
Toner Alternative
Augmenting or replacing aging toner-based, monochrome printers with cutsheet color inkjet