Description
Duplo 600i Production Collator Booklet Making System
The Duplo 600i Collator Booklet System is Duplo's high-end and flagship collating and bookletmaking solution that delivers a great package for both offset and digital printers: high quality booklets, simple and intelligent operation, high productivity, and the ability to offer additional booklet formats such as A4 landscape. The Duplo 600i Collator Booklet System combines high speed, intelligent DSC-10/60i Collator Towers with the easy to use DBM-600 Bookletmaker and Trimmer, running at up to 5,200 booklets per hour.
Superior Feeding Air Management System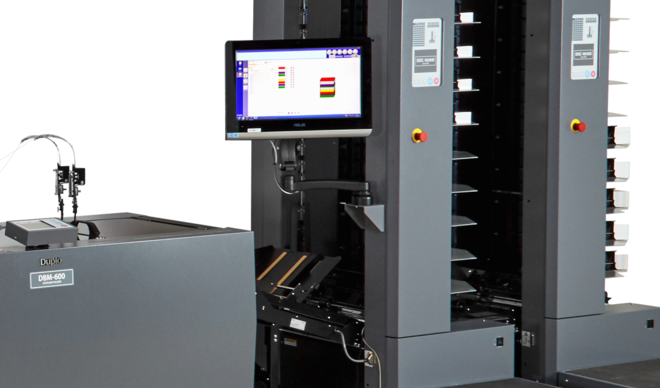 Each DSC-10/60i collator tower has ten bins and the flow of air to each bin can be controlled and adjusted independently according to paper stock weight and size. Intelligent Multi Bin Feeding also allows operators to select individual bins or group multiple bins together to best suit the application. With Duplo unique technology, NO AIR COMPRESSOR needed thus reduce the investment and maintenance cost of the collating system.
Automated Precision User-friendly PC controller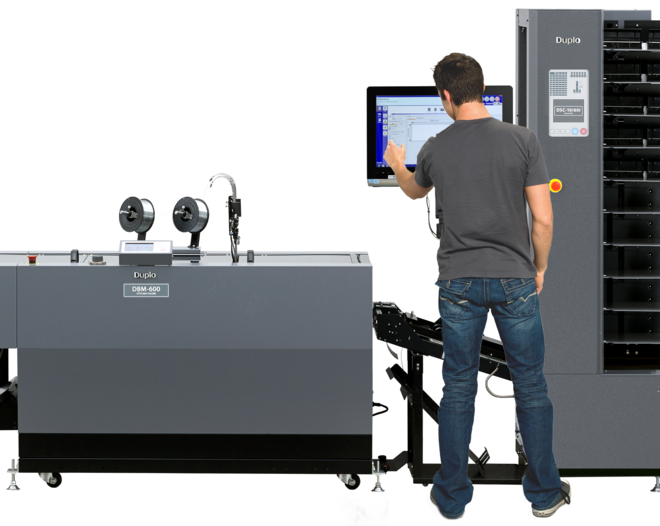 Quickly create and save jobs in the system's PC Controller software and use this to automatically change over between jobs in seconds rather than minutes. Equipping the DSC-10/60i collator towers with ultrasonic sensors helps automatically detect double feeds regardless of paper weight, making it great for documents involving variable sheets.
A4 Landscape & 300mm Square Booklets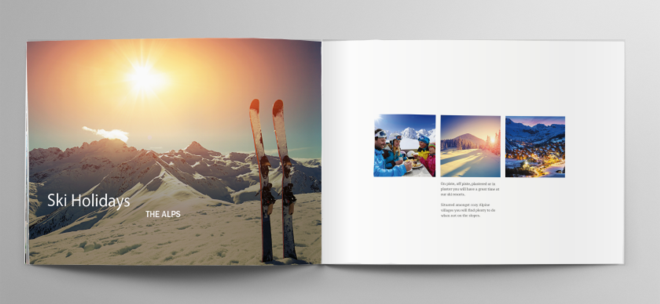 A4 landscape booklets and 300 x 300mm finished photo albums are among the exciting formats that the 600i Booklet System makes possible. It can accommodate sheets up to 610mm long and can be equipped with a smart Trail Edge Air kit to ensure good sheet separation for long sheets.
Finishing Process

KEY FEATURES
PC Controller software for easy job setup
Intelligent multi-bin feeding (IMBF) function
No air compressor needed
Configurable with up to 6 towers for a total of 60 bins
Produces saddle, side, corner-stitched, and A4 landscape booklets
Collation up to 10,000 sets per hour
Produce up to 5,200 booklet per hour