Description
Duplo 150Fr Economical Friction Collator Booklet Making System
Not only is the Duplo 150Fr collator booklet system an entry level booklet maker, it also happens to be the smallest fully automatic booklet system in the world, and the most user-friendly system in the market. The Duplo 150Fr combines the Duplo DBM-150 Bookletmaker and Trimmer with the either the 10-bin Duplo DFC-101 vertical friction collator, capable of output of 7,200 sets per hour; or the 12-bin Duplo DFC-120 vertical friction collator, capable of output of 4,200 sets per hour
Compact Footprint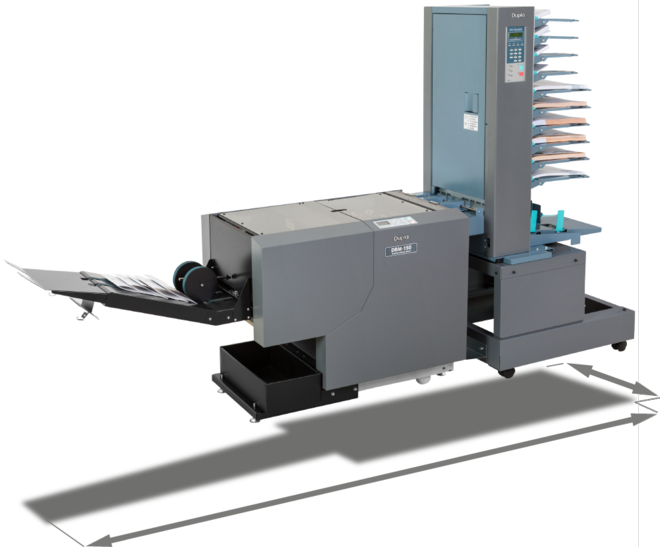 The Duplo 150Fr Collator Booklet System is a compact booklet system, measuring just 2,450mm x 560mm x 1,474mm (height), making it ideal for low to mid volume users. In spite of its size, the system can still finish a wide range of jobs.
Reliable Paper Handling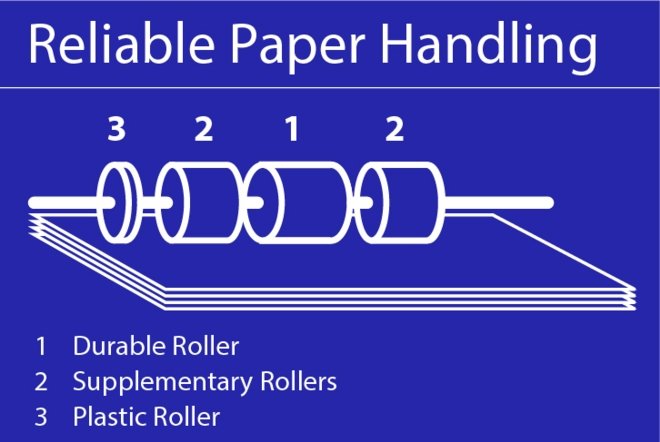 Sheet delivery is consistent thanks to the three friction wheels on the Duplo DFC collator, allowing various papers from bond, NCR, light card, folded sheets and some coated stocks. Separator and tray pressures on each bin can be individually controlled, so thick and thin paper can be reliably fed from the same collator.
Automatic Set-up: User-Friendly Controls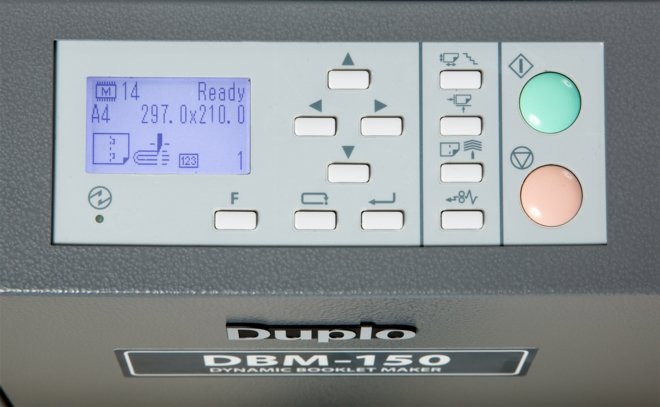 Get the next job ready quickly: there's no need for manual adjustment of guides and trimming positions – just select the size booklet you require on the control panel and set up is automatic. Operators can adjust the stapling position manually if required.
Finishing Process

KEY FEATURES
Ideal for short run demands
Configures either 10 bin (Duplo DFC-101) or 12 bin (Duplo DFC-120)
Produces up to 2,400 booklets per hour
Collates up to 7,200 sets per hour (Duplo DFC-101) or 4,200 sets per hour (Duplo DFC-120)
Reliable Isaberg Rapid stapler and staple cartridge
Paper weight up to from 64 gsm to 128 gsm
16-job memory and compact design