Description
Duplo DC-616 Versatile Slitter Cutter Creaser
The Duplo DC-616 versatile Slitter Cutter Creaser is the perfect finishing solution for the short-run, on demand digital printer. It can operate as a guillotine, business card cutter, paper creaser and perforators in a single highly productive pass, thus reducing the need to buy separate machines for each of these processes. Designed to remove white borders and prevent toner cracking on digital color documents, this all-in-one finisher can process up to 6 slits, 25 cuts, and 20 creases in a single pass – bringing efficiency and automation to post-press operation. Offering a fully automatic setup and quick changeovers, the Duplo DC-616 can finish a wide array of full-bleed digital applications including greeting cards, invitations, brochures, book covers, photos, and 24-up business cards without additional modules required.
The Duplo DC-616 offers a variety of options for increased versatility and can be added according to the user's needs. Options include the PC Controller software for easy job setup via a PC, a CCD scanner to read barcodes and registration marks, ultrasonic double feed detection, and a perforation unit. The perforation unit comes with two manually-adjustable perforation tools to perforate along the length of the sheet.
With the integration of Duplo finishers and EFI fiery digital front ends, DC slitter cutter creaser are now pushing efficiency to the next level and offering automated imposition layout and production from prepress, all the way through to finishing.
Automated Precision: CCD Scanner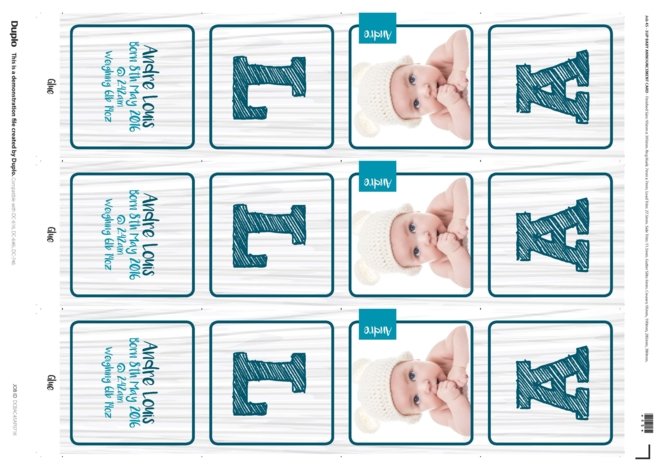 The optional CCD scanner, reads barcodes from printed sheets, ensuring perfect registration. Information from the barcode is also used to automatically position the Duplo DC-616's 6 slitters and the guillotine and creasing bar as the sheet passes through, saving valuable makeready time.
User Friendly PC Controller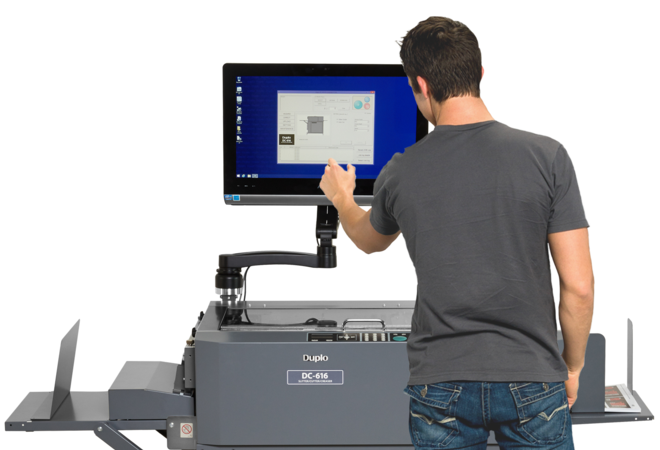 Setting up new jobs is quick and simple using the Duplo DC-616's PC Controller software, which also has pre-set job templates installed. You can save up to 80 jobs in the machine's memory, and a virtually unlimited number in the PC memory, all available for instant recall and fast changeover.
Quick Switch Over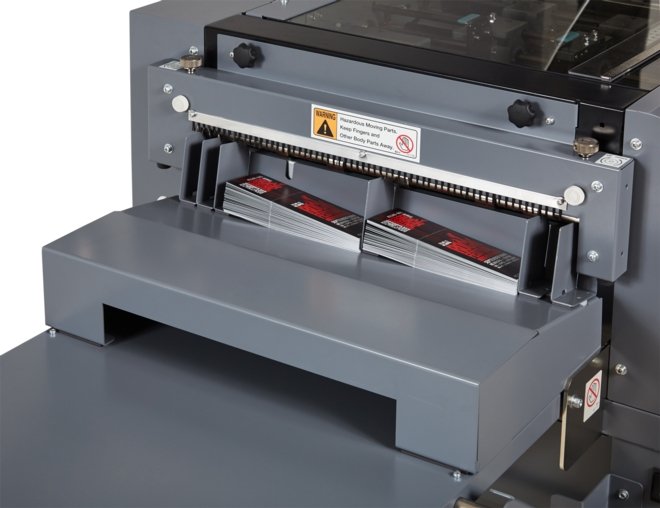 With its multifunctional capability, automatic set-up and ease of use, the Duplo DC-616 produce jobs quickly and switch jobs with fewer machines & fewer operators. Press and print operator can keep the printer running while also reducing bottlenecks in finishing, ensuring higher productive and more profitable
Finishing Process

KEY FEATURES
Maximum paper size up to 330mm x 670mm
Support paper weight from 110 gsm to 350 gsm
Optional User friendly PC controller software
Up to 6 slitter
Maximum speed up to 10 sheets per minute
Optional CCD scanner for job recall with barcode
Connect EFI Fiery Print Servers with PC controller software
80 job memory
Optional Side Air kit
Optional Double Feed Detection kit
Optional Air Knive
Optional Straight Perforating Kit
Optional Card Stacker for card stacking